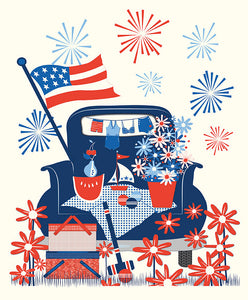 Red White & Bang! by Sandy Gervais for Riley Blake Designs is great for quilting, apparel and home decor. This panel features the back of a vintage truck filled with summer fun activities, the American flag, and firework bursts. Panel size is 36" x 43 1/2".
Panel cost will be $12.98.
Reserve this panel now with a $0.98 reservation fee.
Due in March 2022.