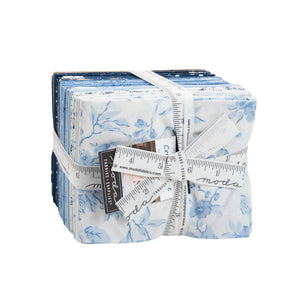 There is snow on the ground and a chill in the air...Winter has arrived on Crystal Lane!
It's a time for crisp mornings and cold nights, cold toes and a cold nose.  With shades of Crystal Blue, Winter White, and a. touch of Nutmeg, Crystal Lane will take you in to this beautiful season where the snow sparkles like a million little crystals!

The Crystal Lane Fat Quarter Bundle includes 30 pieces from the Crystal Lane fabric collection by Bunny Hill Designs for Moda Fabrics.