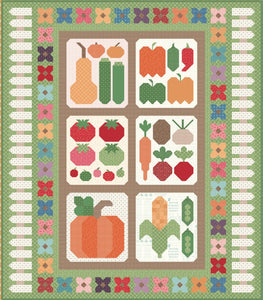 Did you see the finishing setting for the Calico Quilt Seeds by Lori Holt?  Lori designed the most fabulous quilt setting for these veggie blocks and we have the finishing kit for you!
The finished Calico Veggie Garden quilt finishes at 67 x 77.
This finishing kit does not include the quilt seed blocks.  This is for finishing material only.