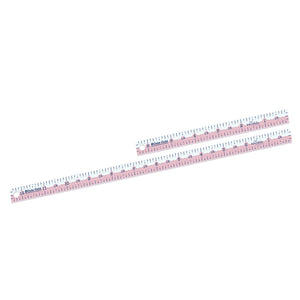 The Cute Cuts™ 1/4" Marking Ruler Set by Lori Holt of Bee in my Bonnet contains a 1/2" x 12 1/2" and a 1 1/2" x 6 1/2" ruler. They are perfect for making your sewing lines and more. Great to use with Lori's Busy Bee Pencils (ST-33034).
Due in December 2023.
Price will be $11.98.