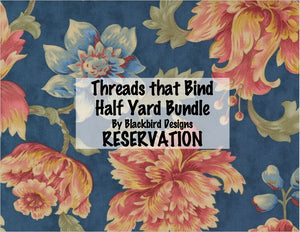 Threads that Bind half yard bundle by Blackbird Designs for Moda Fabrics.
This half yard bundle includes 26 fabrics from the Threads that Bind fabric collection.  No panels included.  
Price of half yard bundle will be $169.98.
Reserve your half yard bundle now with a $24.98 reservation fee that will be deducted from your total cost.  Balance due will be $145 at time of shipping.
Due in February 2022.